WCWG Home

About the WCWG
What to Expect

Goals of the Group
and How We Get There

Testimonials
from Colleagues

Writing Compadres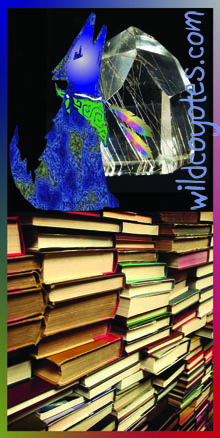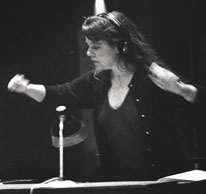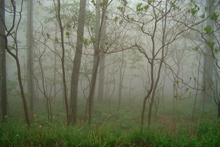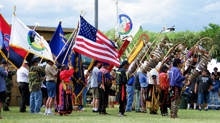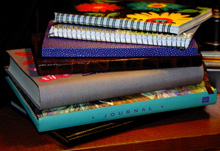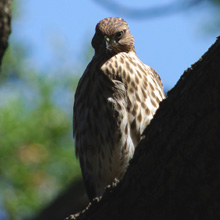 Writing Credits and Education
---
Tysa's background as a professional Musician/Songwriter:

She began writing and performing songs in coffee houses at age fifteen, singing and playing guitar and piano. She later pursued a Bachelor of Music in Theory & Composition at Ohio State. When she was only one quarter shy of graduating, an opportunity came passing by she couldn't refuse, so she left school and went on the road as a rock-n-roll keyboardist and vocalist. She spent the next six years touring across eastern United States and Canada, until the day she left for California. In Los Angeles, she continued writing, showcasing, and recording. Throughout the 90s, she performed original songs for such events as "March for the Animals" in Washington DC, Jerry Brown presidential campaign rallies, Whole Life Expos, as well as sang the Star Spangled Banner at Dodger Stadium. She wrote and recorded the theme song for Boeing's Space Station, and was the featured guest performer on a FOX Television pilot. In 1994, she received a Certificate in Film Scoring from UCLA Extension, while also transitioning from writing music and lyrics to screenwriting and story writing, starting with chronicling the crazy shenanigans from years on the road in a memoir, which became a tribute to the musicians she toured with, as well as a veneration of the keyboard player from the Doobie Brothers, whom she had obsessed over.

Writing Credits:

Tysa began publishing magazine articles in 2001: inclusive and lighthearted pieces such as Fifty Years of Loving Lucy and The Zen of Chia Pets, as well as probing health essays like The Multibillion-Dollar Estrogen Myth. Based on her early published online stories, Tysa was hired to write her first screenplay, to tell the story of a friendship between the sister of a high-profile murder victim and a musician with serendipitous connections to both the family of the victim and the acquitted murderer. Following two years of research, dozens of interviews, and the completion of an 80-page treatment, Tysa bowed out of the project on the advice of her attorney due to ongoing legal disputes between the other principals. Two screenplays later, she made a complete turnabout into mythical fantasy. Legend of Glacéere Forest won quarterfinalist in StoryPros 2007 International Screenplay Contest. Tysa also wrote and directed a short film based on the true story of an unsung hero during the 1992 Los Angeles riots. The movie was premiered at the Anita Jesse Studio Film Festival in Hollywood.

In 2008, Tysa's six-word memoir was published in New York Times Best Seller Not Quite What I Was Planning: Six-Word Memoirs by Writers Famous and Obscure. In 2010, her 101-word honorable mention story Tarragon was published in online chapbook Dog Days Of Summer. Tysa served as VP of Programs for the Ventura County Writers Club. She was the club's liaison to published authors, screenwriters, story writers, editors, literary agents, and publishers. During her tenure, she composed and conducted live interviews with many accomplished writing professionals. She continues to freelance: providing web content, blog articles, radio interviews, social media, internet publicity, press releases and reviews, graphic design, and photography.

Tysa is nearing completion of her first novel, a story set in the late 70s about a soul-wounded Vietnam Vet who is half Ojibwe Indian. Research for the project has taken her to Nevada, South Dakota, Wyoming, Montana, Wisconsin, and Minnesota. In Ojibwe country, she interviewed Indian veterans from the Lac Courte Oreilles and Fond du Lac Bands of Lake Superior Chippewa.

Writing Education:

In addition to taking numerous workshops taught by story gurus Christopher Vogler, John Truby, and Robert McKee, and Writers Boot Camp from literary agent Toni Lopopolo, Tysa has completed 40+ units of writing courses from UCLA Extension Writers' Program, including novel writing, screenwriting, creative nonfiction, and journalism. Over the past decade, she has also participated in numerous and widely-varied writing groups, some of which inspired her, and others that left her disenchanted. It is with this in mind that Tysa has formulated a group which, for her, brings the best of all worlds, and then adds her recipe of tone-setting, encouragement, and gentle critique to help facilitate the creative flow and the tapping of the well of emotion: both necessary for good storytelling. It is her goal that each week, participants take home a piece of writing that can be polished into a chapter or self-contained story or personal essay.